KAUAI SPECIALTY SERVICES
Mildew Treatment
Hawai`i is notorious for mold and mildew growth on the exterior of homes. We take extra care in treating and removing all mold and mildew, without damaging any part of the house. You will be amazed at the transformation of your homes' appearance.*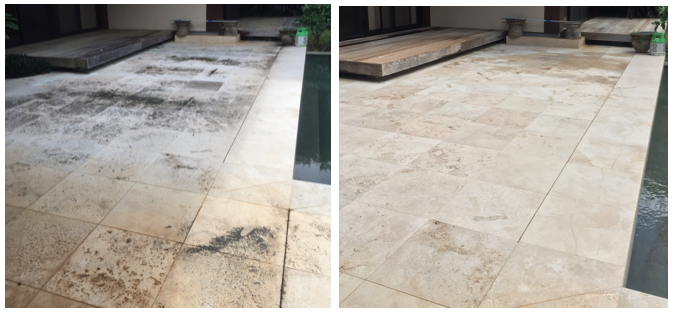 Screen Repair
Protect your home from unwanted critters, allow us to ensure that every screen is properly secured. Let us know ahead of time, and we can re-screen your torn or faded screens when at your home for your window cleaning appointment.
We do not offer frame repair or new frames, but, have a great reference if you need to have new frames made for your window screens.
Hard Water Stain Removal
No one likes a foggy view! Get rid of those unsightly hardwater stains on your shower doors and windows. What causes the stains? As water accumulate on glass, whether it be from the sprinklers, a rainstorm, or a leaky gutter, it begins to evaporate leaving behind calcium carbonate. This residue accumulates over time, causing the glass to exhibit a frosty appearance.
But don't worry, Ali'i Windows has developed a process that actually polishes away hard water stains with a special compound and a lot of elbow grease : ). If the stains are super tough we break out the power tools to buff off the build-up and bring your windows back to life. 
Rain Gutter Cleaning
Do you know what grows in your gutters? Now you will never have to know! Allow us to clean out all the junk that collects up there. *
Ceiling Fan Cleaning
We remove all ceiling fan build up. 
Tile Pool Decks Resealing
Using a professional compound of chemicals, we strip and reseal your tile pool decks.